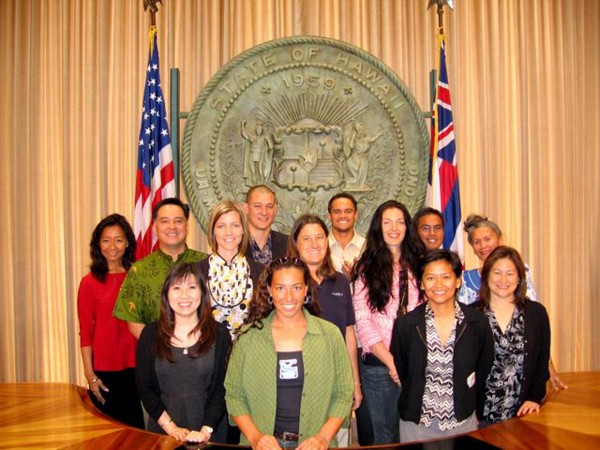 Join past and future Ka Ipu Kukui fellows as we celebrate the continuation of this important and inspiring leadership program!
On Tuesday July 21st from 7-10pm, the South Shore Tiki Lounge will donate a portion of food and beverage sales to Ka Ipu Kukui, a year long leadership program that gives participants balanced insight on the challenges and prospects facing Maui Nui. Participants spend two days a month together covering important topics such as leadership, energy, agriculture, development, tourism, culture, government, and much more. Topics are mostly presented during field trips and through meetings with industry leaders. The County of Maui was generous in supporting the program but this year they were unable to support the full amount required for a third class.
Katya Luce will perform live! We will host a silent auction, plus donate and enter to win fabulous door prizes. Goodies include gift certificates from Indigo Paia. The Studio Maui, Kobe, Old Lahaina Luau, Royal Lahaina Resort Luau, The Dunes at Maui Lani, Cafe O'Lei at the Dunes, Cupies, Outback, Dennys, and gifts from Starbucks, Pet Shop Maui, and Maui Sporting Goods. Your support is greatly appreciated. This is also a perfect opportunity for anyone who is interested becoming a fellow to find out the inside scoop. Join us at the South Shore Tiki Lounge on Tuesday July 21st and drink and dine for a good cause!