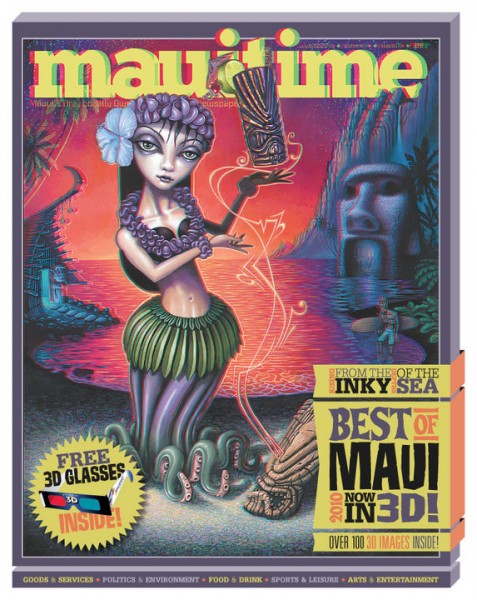 Maui Time Weekly's Best of 2010 issue just hit the stands and we are stoked to have received not only so many awards, but mentions throughout the issue. Congratulations must first go out to the entire staff of Maui Time Weekly for putting together such a rad 3D issue. What an impressive accomplishment.
Congrats to Chef Danny Paquette for earning BEST LOCAL PIZZA for the first time! This is the one we really wanted and we are so excited to be recognized. We also received BEST PLACE TO DANCE for the first time. Considering we are the only place on Maui with a dancing every single night, we are glad people noticed. Sarah Stern is now the 2 time reigning BEST BARTENDRESS, and we also got runner up nods for Jake Morris for Best Bartender and Charissa Hernandez for Best Server.
Other wins worth mentioning: Thursday Happy Hour Musician Erin Smith won Best Female Musician, Monday night's DJ Blast won Best Local Club DJ, runner up Twitter king Brendan Smith @ReqB won highlighting his running commentary on Tikis nightlife, and Ron Pitts won Best Local Artist who's art adorned our Tiki Art Show.
Mahalo MTW readers for voting and supporting local businesses!